THE BARREL ROOM BY AKASHA
Superior Beer, Wine & Spirits 
Simple, Seasonal Food
54 Norton St, Leichhardt, NSW 2040
Wed & Thu 4pm to 10pm
Fri 4pm to 11pm
Sat 12pm to 11pm
Sun 12pm to 9pm
We currently accept online reservations and walks-ins. For groups larger than 14 and private functions, please email thebarrelroom@akasha.au and we will get back to you as soon as we can. We look forward to seeing you here soon! 
Sunday Bottomless Brunch
Please note, Bottomless Brunch is available every Sunday from 11am with the last sitting at 2pm. Bookings for Bottomless Brunch are for strictly 2 hours only. All guests seated at your table must choose the Bottomless Brunch option.
FUNCTIONS AND EVENTS
AT THE BARREL ROOM
Make it memorable at The Barrel Room by Akasha. From our streetside terrace to our dining tables, our inviting lounge and sheltered beer garden, there's simply no better place to sip, share and savour fresh, delicious food and premium artisanal beer with family, friends and peers at your next birthday or event.
BARREL AGED BEERS BY AKASHA
Brewed with pride, passion and precision, our evolving range of barrel aged beers represents the finest, most refined flavours that premium craft brewing can offer.
Each beer is a genuine small batch product, brewed in strictly limited quantities and aged in various types of barrels, from old Pedro Ximénez to Jack Daniels barrels, for added depth and complexity on the palate.
Due to the nature of small batch brewing, our barrel aged beers are only available while stocks last. Visit The Barrel Room for the first, freshest taste of our current selections.
A unique hospitality destination in the heart of Leichhardt, Sydney, The Barrel Room showcases our passion for the very best in premium small batch craft brewing and quality Australian produce. 
 
Akasha's Barrel Aged Range represents the pinnacle of the brewing art, with each beer representing a true labour of love. Carefully crafted from the finest ingredients and allowed to gently age for months, sometimes years, each Barrel Range beer tells a unique story. 
 
These beers – and the spirit of provenance and pride they embody – are the inspiration behind the Barrel Room, a place that invites people to come together and share in the enjoyment of thoughtfully curated, first-class Australian produce. 
 
Imbibe, gather and unwind with artisanal beer, wine and spirits, paired with simple seasonal food in our warm and welcoming lounge, or go al fresco on our terrace. Stop by and say hello – there's always room for new friends at The Barrel Room.
Visit our sister venues and experience more of Akasha's great beers and hospitality.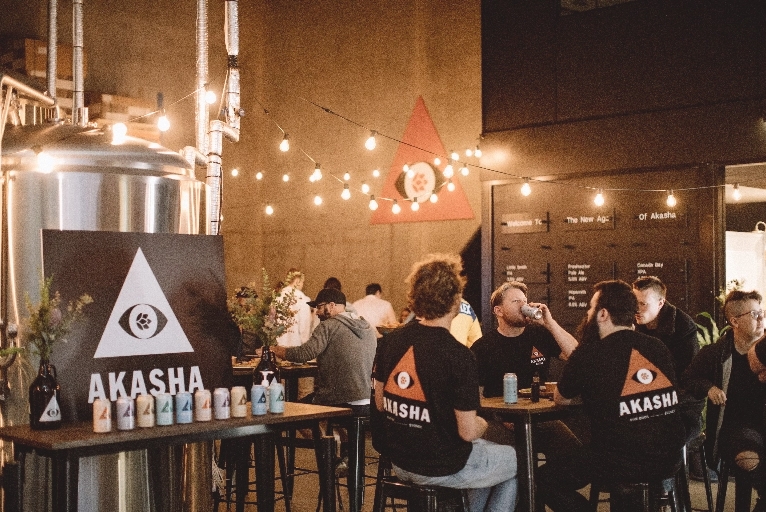 Drop by our Taproom in Five Dock, Sydney to unwind, dine and explore more deeply the unique flavours of Akasha's craft. From food trucks to trivia and cruisey tunes for lazy afternoons, it's the perfect spot to enjoy a refreshing drop.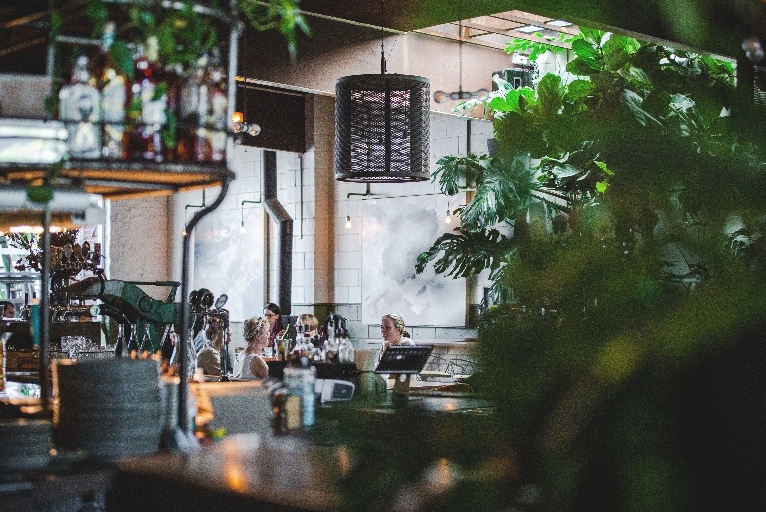 Tucked away in Newcastle's booming West End, The Edwards is the old steel city's home of food, music and culture. A place for the people, with a menu of seasonal produce and top quality cuts, curated wines, cocktails handcrafted with love, and exceptional craft beer.